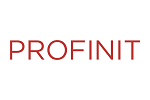 Profinit EU, s.r.o.
Established in 1998 and headquartered in Prague, Profinit are a consulting, software services, product development & outsourcing business. With technical facilities in the Czech Republic, we provide services to customers across Central Europe and are now expanding our direct operations into Western Europe. With our 400 strong development workforce, we boast a range of high quality and cost-effective software development services and work with a large number of global brands. Our success stories include core banking systems, core insurance systems, customer and B2B portals, bitcoin exchange system, mobile applications, internet banking, big data platforms and data science applications in finance and telco.
 
Our customers typically face the following challenges:
– Lack of top Java or .Net developers
– Their business growing higher than their IT capacity
– High software development costs
– Unreliable software services supplier
We help them to tackle these challenges by supplying them with highly experienced software development teams in nearshore mode and by taking responsibility for the quality of delivered services. This allows us to become a trusted partner rather than just a supplier of developers.