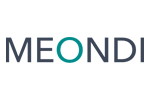 Meondi GmbH
Meondi is a young company based in the fields of agile software development and innovative management consulting, with offices in Karlsruhe and Stuttgart.
Accordingly, we have a cross-functional orientation, i.e. in addition to software development, we also have employees from the areas of agile, business and UX. This enables us to advise and support clients and projects from different relevant perspectives.
What makes Meondi special is the mindset of the company: we believe in the power of openness, transparency, appreciation and collaboration. As a team, we have a wide variety of experiences and personalities and do not plan classic career paths but allow learning paths to become ways to success.