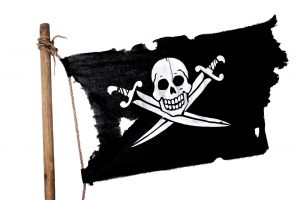 Haben Sie Lust auf Schatzsuche zu gehen? In unserem Gewinnspiel "Pirates of the JVM" ist Ihr Rätseltalent gefragt. Belohnt werden Sie mit 3 tollen Preisen…
Die verborgenen Schätze der Java-Plattform
Programmiersprachen sind das Salz in der Suppe eines jeden Entwicklers. Wer der Java-Plattform die Treue hält, wird mit einer riesigen Vielfalt an Sprachen belohnt, die die verschiedensten Programmierparadigmata abdecken: von der Objektorientierung bei Java, JRuby oder Ceylon über die funktionale Programmierung mit Clojure, Frege oder Erjang, bis hin zu dynamischem Scripting mit Groovy, Jython oder Nashorn.
Einen Überblick über die Sprachen-Landschaft der Java-Plattform bietet die Infografik Pirates of the JVM. Hier finden sich zur Orientierung die verschiedenen Sprachen-Inseln in ihren jeweiligen Paradigmen-Ozeanen – und, mit einem dicken Augenzwinkern versteht sich, alle Details zu Entdeckern, klimatischen Verhältnissen und Population der Sprachen.
Pirates of the JVM – das Gewinnspiel
Auf der Infografik tummeln sich so manche JVM-Piraten – erkennen Sie welche? Dann wird es Ihnen nicht schwer fallen, das untere Rätsel zu lösen!
Zu gewinnen gibt es:
Tragen Sie die Namen der gesuchten Personen in die Kästchen ein. Als Lösungswort ergibt sich in der roten Vertikalen ein Programmierkonzept, das momentan besonders en vogue ist…
Tipp: Schauen Sie zur Lösung des Rätsels doch ab und zu auf die unten aufgeführte Infografik…
Viel Spaß mit den JVM-Piraten und viel Glück beim Gewinnspiel! Einsendeschluss ist der 19. April.
Pirates of the JVM – die Infografik